Black Lives Matter Resources
June 8, 2020
Community Partners and You
September 18, 2020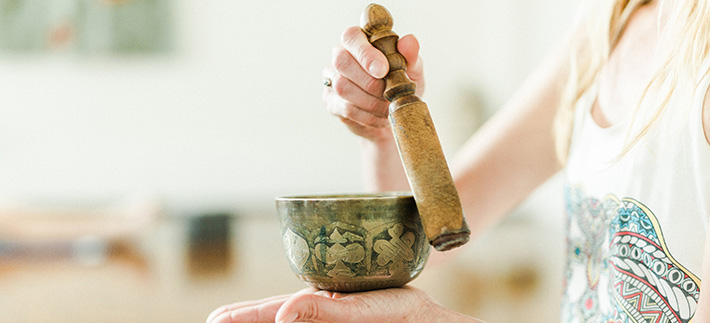 JUNE 18, 2020
Re-opening our studios and safety precautions.
We are overjoyed to announce that we re-opened on Thursday June 25th.
We will be offering 61 classes a week between both of our spaces. We will continue to livestream from our Mission location.

For those of you that will be joining us at the studio space, measures are being implemented to keep you and our community safe. As we open to being able to practice in person again, we ask that you please read through all the new protocols. Do not hesitate to contact us if you have any questions.
WHAT WE ARE DOING TO KEEP YOU SAFE:
The number of people allowed in a class will be limited. There are 19 mat spaces available in Mission and 20 in Kensington for each class. We are following the physical distancing recommendations set out by AHS. When entering the studio space please look for the new white Santosha stickers on the floor of the practice room. These are the new designated places for your mat. Please remember to align the center top edge of your mat with this sticker.
The large practice rooms are the only spaces open for now and there will be 45 minutes between each class. We've increased times between classes to make sure everyone is able to enter & exit the studio safely and to allow for deep cleaning of practice rooms and common touch points between classes.
You are responsible for bringing your own mat, props, water& towel. We will not have mats or towels available for rent nor will we have any props available for use at this time.
We will leave windows open where possible (in Mission location) to allow for greater air flow.
The use of fans (Mission location) will be temporarily suspended and the humidity in the practice rooms will also be lowered.
Hot classes will be temporarily suspended. All hot classes will now be warm classes. (Hot classes require 3m spacing).
We will not be offering adjustments/assists until it is safe to do so.
We will have hand sanitizer available throughout the studio. Please make sure to sanitize your hand upon entering the studio.
We are discouraging the use of our bathrooms and change-rooms. We will have one bathroom stall available for emergency use – if used, we ask that you use the disinfectant wipes provided to wipe down surfaces before and after. Showers are not available at this time.
We are discouraging the use of our water fountain. Please bring a full water bottle to your class.
We will not be offering tea at this time.
VERY IMPORTANT DETAILS:
On August 1st, Calgary bylaw 26M2020 comes into effect. All clients and staff (unless you are behind a screen or have underlying medical conditions) must wear a mask until they are on their practice mat. Masks can/should be removed during practice.
The class schedule and class sizes are limited. You will need to register online to hold your spot BEFORE arriving at the studio. We are limiting transactions at the studio. Teachers will be signing you into the class and transactions will be limited to 'touchless' as much as possible.
As all classes are limited in size (19-20 max.), please do not reserve a space you cannot attend, or cancel yourself out of the class if your circumstances change. If you sign up and do not attend, you will still be charged for the class.
We will open classes for online registration 1 week before the scheduled class.
The studio will be open 15 minutes before and after the class time. If you arrive earlier than that, please line up outside the studio and maintain social distancing.
We ask that you only bring what you need for class (mat/props/full water bottle/towel) and leave everything else at home.
At our Kensington location please follow the flow of traffic as outlined by the arrows on the floor. One door of the practice room will be dedicated for the entrance and the other for the exit.
WHAT CAN YOU DO TO KEEP YOURSELF AND OTHERS SAFE:
Please wash your hands frequently. Use the hand sanitizers throughout the studio space.
When you enter the studio, be mindful of the entrance and potential bottlenecks. Please wait for your turn. Make your way to your designated area in the practice room and relax while you wait for your class to begin.
We understand that everyone has a different level of comfort with the current re-opening of businesses around the province. We do hope that you will choose to come and practice with us again in person soon but for those of you are feeling unsure or anxious; perhaps the better choice right now is to do virtual classes, which will continue from our Mission studio. We want you to be comfortable and have a good experience when you do choose to come back to the studio.
Now that we are officially reopening, all suspended Memberships & Unlimited Passes will be reactivated Thursday, June 25th to allow you to login and sign up for classes!! If you are unable or not ready to come back as of June 25th, please email us and we will place them back on hold for the requested period to a maximum of two more months.
We look forward to seeing you soon!
Alastair, Candace, Lisa and Dalia